KOTAI Biotechnologies, Inc was granted as Japan's first 10x Certified Service Provider.
KOTAI Biotechnologies, Inc. have run state-of-the-art single-cell solutions and accumulated the technology, knowledge, and know-hows through our own and collaborative researches with academic research institutes. In order to share our expertise to broader fields of researchers, we are granted as Japan-first 10x Genomics (hereinafter referred to as "10x") Certified Service Provider (CSP) on December 30, 2019.
The CSP program allows 10x to evaluate and grant an authorization to service providers who have a high level of expertise and quality in the applications provided by 10x, according to their own standards. We have been authorized as Certified Service Provider for "Single Cell Gene Expression". We plan to obtain certifications for the other solutions shortly.
We will start offering high quality single cell library preparation service using 10x single cell kit.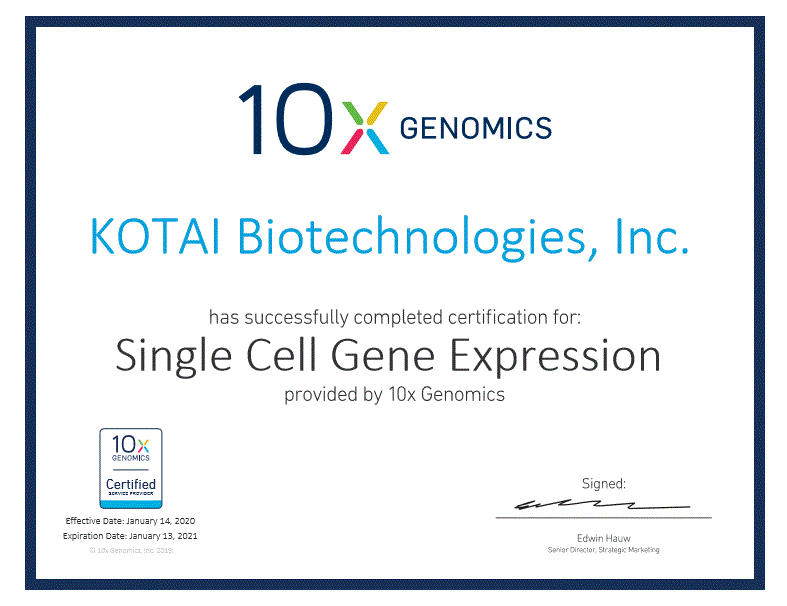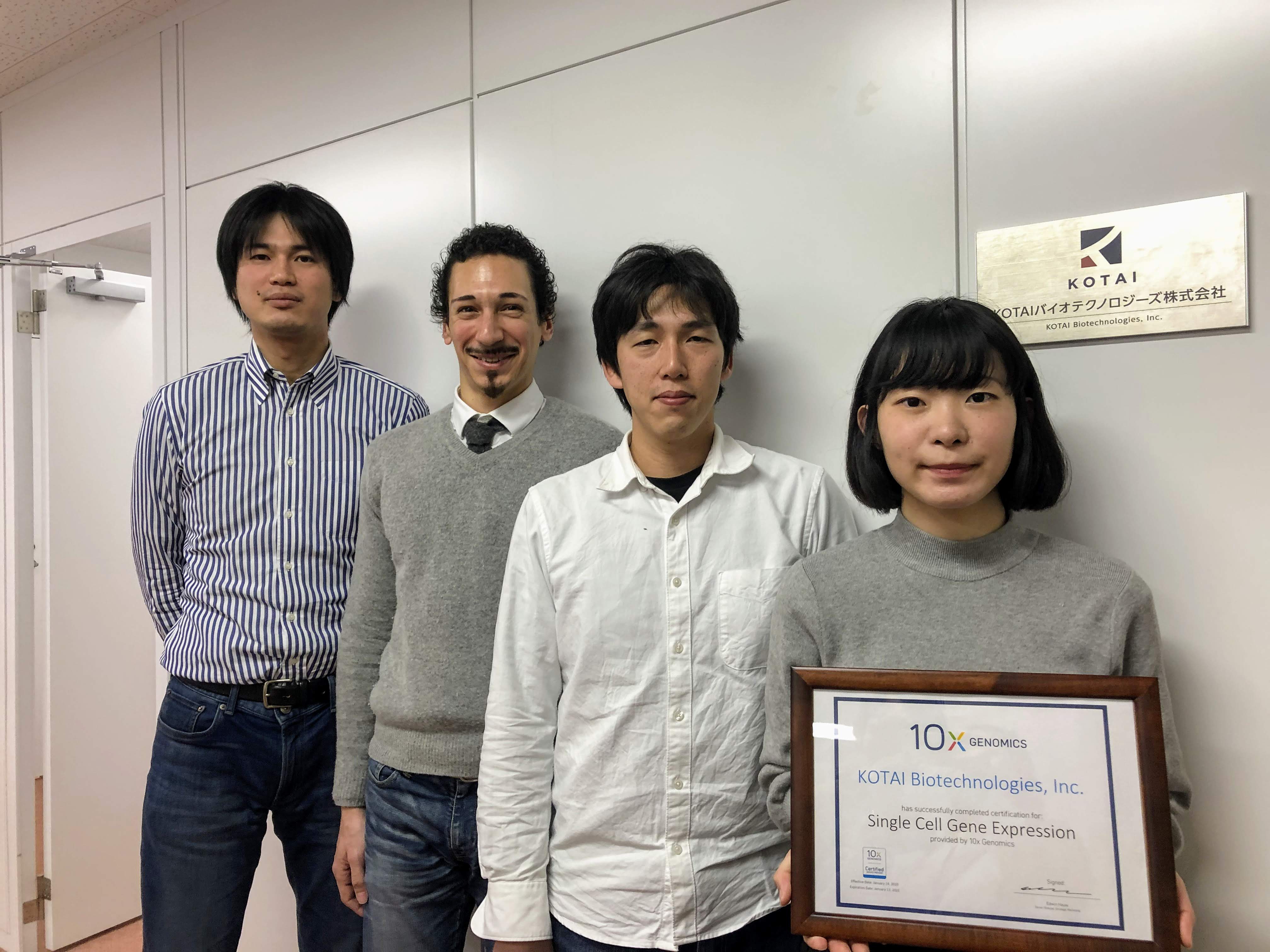 About 10x
10x is a life science technology company in the U.S. founded with a vision to advance biomedical science and innovate understanding of diseases and treatment. 10x builds solutions to understand biological systems at resolution and scale that matches complex biology. We expand your product portfolio with instruments, reagent and software to enable innovative discoveries in cancer, immunology, neuroscience and embryology research.
The single-cell solution offered by 10x has been accepted by many researchers around the world and has become the de facto standard platform.
External sites